Student support at St Mary's College reflects the Mercy Spirit of being caring and kind to each other. There are school guidance counsellors and an international ambassador programme designed to integrate international students into the St Mary's school life. Each international student gets the support and friendship of St Mary's students in their classes and throughout their stay at the school, especially when they first start.
Students are guaranteed individual attention, as classes are small. In addition, tutorial and homework groups are provided to support student learning. Students also have access to English language support through the ESL Department. Besides small classes and a supportive environment, students have the benefit of excellent up-to-date facilities.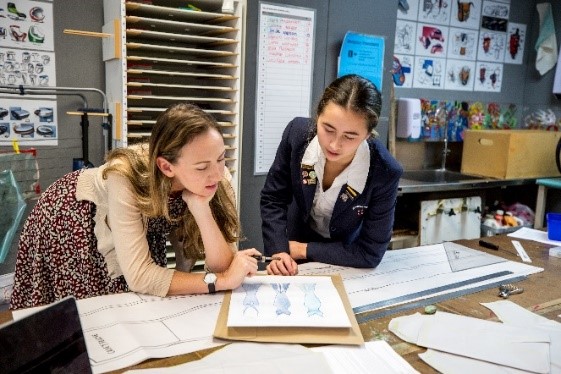 International Student Counsellor
Mika Mu - This email address is being protected from spambots. You need JavaScript enabled to view it.
Available Wednesdays (10am - 2.30pm) and Thursdays (8.30am - 12.30pm)
Careers Advisor – to help you plan for the future
The Careers Advisor is available by appointment for all students to discuss career planning. Please contact Judith Adams on (09) 376 6568 extension 726 or email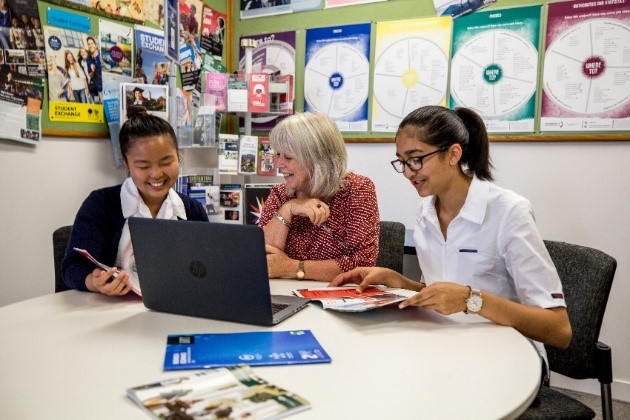 Nurse – when you are not well (available daily from 9am - 4pm)
Students who report sick or injured to the School Office are cared for by the administrative staff or nurse. If they are unable to return to class, a receptionist or the Nurse will call the parent or homestay parent to have the student collected and taken home.
Buddies on arrival and International Ambassador Programme
On the student's first day they will meet their teachers and be assigned a 'buddy' to help them settle into classes and find their way around the school. All buddies are part of an international Ambassador programme where they help integrate the students into school life and introduce them to sports, clubs and extra-curricular activities.
Each term the students of other Catholic school get together to socialise and have fun.