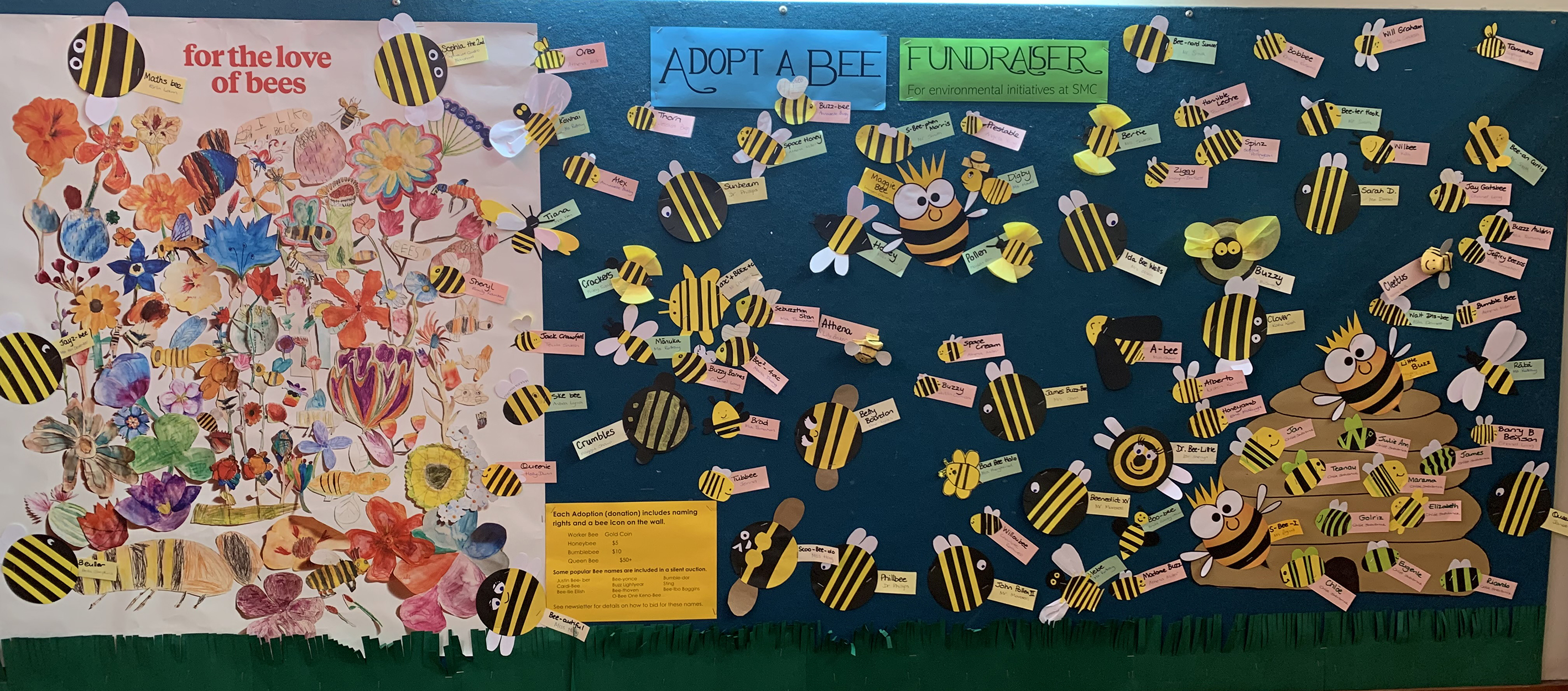 Almost 90% of wild plants and 75% of leading global crops depend on animal pollination – that's ONE out of every THREE mouthfuls of our food!
The SMC environmental group coming to you with a new fundraising initiative - Adopt a bee!
We have some new friends at school, located in the beehive next to the science block. In order to support this hive and other environmental initiatives, we have started the Adopt a Bee mission, where St Mary's College students, whanau and friends have the opportunity to help fund this cause by "adopting" their own bee and naming it.
All donations will be acknowledged with a named bee icon on our fabulous Bee Wall in the CM Block.
You can adopt a:
Worker Bee for a gold coin
Honey Bee for $5
Bumble Bee for $10
Queen Bee $50 or more
Donations can be made in one of two ways:
Cash donations on Tuesday or Thursday intervals in CM10
Online donations can be made to St Marys College account number 02-0248-0050618-00 with the
Particulars: AdoptABee
Code: Family or Student Name
Reference: Chosen Name of the Bee

Some bees are going to be part of an online auction as their names are potentially very popular.
Celebri-bees Auction
Justin Bee- ber
Bee-yonce
Bumble-dor
Cardi-Bee
Buzz Lightyear
Sting
Bee-llie Eilish
Bee-thoven
Bee-lbo Baggins
O-Bee One Keno-Bee
If you would like to Adopt a Bee with one of these names please make your bid through the online form here. The auction will close on 31 August and the winning bidders will be contacted with details of how to pay. The results of the auction will be revealed on 7 September.