St. Mary's College is following guidelines provided by the Ministries of Health and Education.
As communicated by Jacinda Ardern in her address to the nation on Saturday 21 March, we now have four COVID-19 Alert Levels to battle this virus.
Please click here to view these in more detail. We are currently at Alert Level 4: (Eliminate).
During Alert Level 4, all schools across New Zealand will close for four weeks from Thursday 26 March. We will provide updates as often as possible.


St Mary's College Update:
For the next four weeks, St Mary's College will work via Distance Learning with teacher support – we will keep you informed with updates regarding this. Please click here to view the Student Distance Learning Plan. The school holidays have now been brought forward, they will run from 30 March - 14 April (inclusive).
Our plan for Year 7s, because they do not have devices, is a little different. Their work will be collated and emailed to families.
Please click here to access our Wheelers eBooks. To login: Username = first name.last name, and Password = student ID number).


Prayer:
Loving God, in Christ Jesus, the servant of all, you call us to the service of others. Grant to those who govern the community the skill to recognise its urgent needs and the strength to pursue the common good. Endow us all with patience and courage, that we may care for the suffering, feed the hungry, shelter the homeless and sustain the needy. Through Christ our Lord. Amen.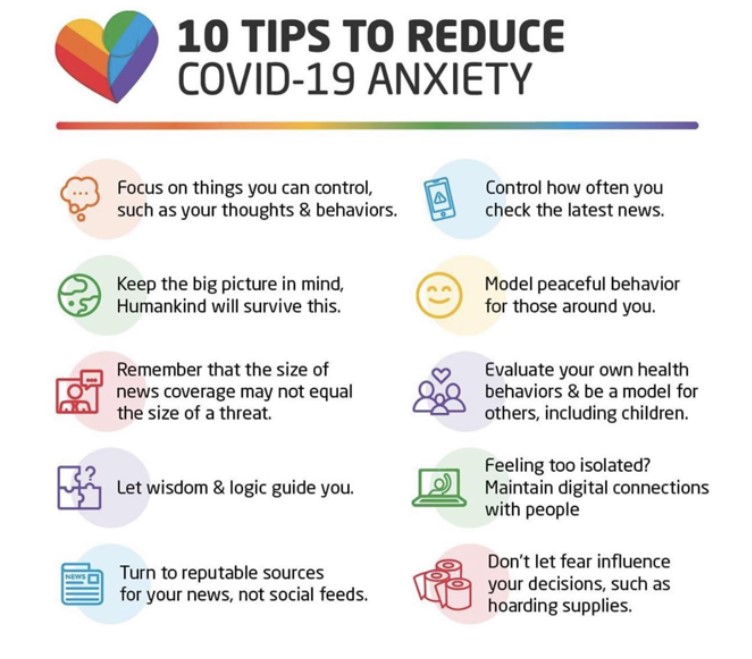 How To Protect Yourself and Others:
Cough or sneeze into your elbow or by covering your mouth and nose with tissues.
Put used tissues in the bin or a bag immediately.
Wash your hands with soap and water often (for at least 20 seconds).
Try to avoid close contact with people who are unwell.
Don't touch your eyes, nose or mouth if your hands are not clean.
Avoid personal contact, such as kissing, sharing cups or food with sick people.
Clean and disinfect frequently touched surfaces and objects, such as doorknobs.
Call Healthline on 0800 358 5453 if you have any symptoms and have been to any countries or territories of concern or have been in close contact with someone confirmed with COVID-19.
St. Mary's College:
The College will be locked down from 11.59pm on Wednesday 25 March. We will advise when it is safe to return.
Holidays have been brought forward, they are now from 30 March - 14 April (inclusive).
Term 2 begins on 15 April, however, Distance Learning systems will be in place until Level 4 is lifted.
We have cancelled or postponed various events (list below), events (both in-school, trips and extra-curricular) that are continuing have been reassessed and changes may have been made to how they operate.
Our main form of communication with our parent community is through email
The College is prepared to deliver Distance Learning to students.


EVENT CHANGES:
| | | |
| --- | --- | --- |
| Wednesday 25 March | College Champ Athletics | Cancelled |
| Thursday 26 March - Friday 27 March | Year 13 Retreat | Postponed |
| Saturday 28 March - Tuesday 31 March | NISS Water Polo | Cancelled |
| Saturday 28 March | SMC Year 7 & 8 Netball | Cancelled |
| Sunday 29 March | Quest Year 12 (with SPC) | Postponed |
| Monday 30 March - Friday 3 April | Summer Tournament 2020 | Cancelled |
| Wednesday 1 April - Friday 3 April | NZSS 3x3 Basketball Champs | Postponed |
| Thursday 2 April | Year 7 & 8 Inter Zone Swimming | Cancelled |
| Saturday 4 April | Quest Year 12 (with SPC) | Postponed |
| Saturday 4 April | SMC Year 9-13 Netball Tournament | Cancelled |
FURTHER SUSPENDED EVENTS
Tuesdays
Senior Orchestra, Chamber Orchestra
Wednesdays
Concert Band, Chamber Orchestra, Senior Choir and Jnr Chamber Orchestra
Thursdays
Chamber Choir
Fridays
Symphonic Band

USEFUL WEBSITES:
Ministry of Health (added 20 March)
New COVID-19 Information site (added 20 March)
Ministry of Education Advice – talking to children (added 20 March)
Message from Patrick Dunn, Bishop of Auckland (added 21 March)
COVID-19 Alert Levels (added 23 March)
Learning from Home (added 24 March)
Ki te Ao Mãrama (added 24 March)
Wheelers eBooks (added 27 March)