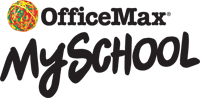 All stationery and workbook requirements are listed on the Office Max website. Access the site and then:
Select St Mary's College, (Ponsonby) and 'Search'
Press Start and Enter student details
Select Subjects
Press View Requirements List
Using OfficeMax is not only a convenient, online, delivery-to-your-door purchase, but the school also benefits by receiving rewards.
Please click here to view the latest OfficeMax flyer.
Alternatively, stationery may be purchased at a store of your choice or through OfficeMax. Shop online, by phone (0800 724 440) or at one of the OfficeMax stores:
Auckland – 32 Normanby Road, Mt Eden
North Shore – 93 Wairau Road, Glenfield
South Auckland – 5 Ronwood Ave, Manukau