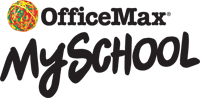 All stationery and workbook requirements are listed on the Office Max website. Access the site here and then:
Select St Mary's College, (Ponsonby) and 'Search'
Press Start and Enter student details
Select Subjects
Press View Requirements List
Using OfficeMax is not only a convenient, online, delivery-to-your-door purchase, but the school also benefits by receiving rewards.
Simply shop online or by phone 0800 724 440 to place your order.