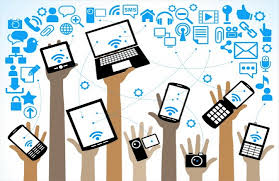 In 2019, BYOD will be for Year 8 to 13 students. Students are asked to purchase specific devices, please click here to view the reccommended devices. Information is provided near the end of each year, and an information meeting regarding BYOD will be held and information will be published in newsletters.
Students are required to sign the Cyber Safety policy which outlines the procedures they need to follow to be a good digital citizen of St Mary's College.
Please click here to view the BYOD Parent Information and click here for Student Information.
These documents are also available on the school app.