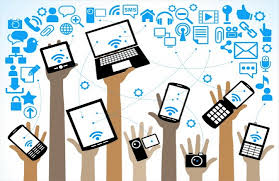 In 2020, our Year 8 students will be included as part of the BYOD Programme. Our parents and caregivers are being asked to purchase one of two prescribed devices. These are the Acer Spin 5 or Acer Travelmate B118. St Mary's College is partnering with Harvey Norman to help support parents in their purchase. Please click here to view the flyer for these devices. Parents are asked to go to any Harvey Norman store, show them your flyer and purchase one of these devices.
Information is provided at the end of each year regarding BYOD with information published in newsletters and on the SMC App. There will be a BYOD Orientation session at the start of 2020 where our IT staff will help students set up their devices.
Students are required to sign the Cyber Safety policy which outlines the procedures they need to follow to be a good digital citizen of St Mary's College.
Please click here for the BYOD Parent Information. For information on setting up your Windows 10 device please click here
This information is also available on the school app.