Our traditional Year 13 Breakfast proved to be one of inspirational words of wisdom. Rt Honourable Jacinda Ardern Prime Minister spoke to our girls about her three hacks of life; "Saying Yes, maintaining confidence, and finally, don't always listen to yourself, especially if you are doubting your abilities."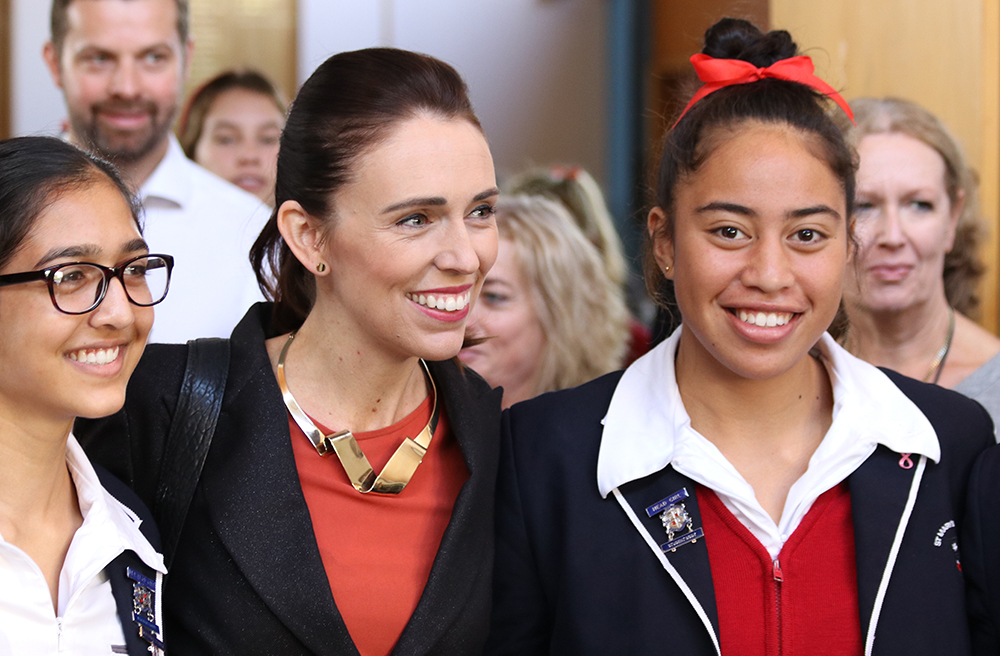 Leilani Tamu who was our second guest speaker followed with a similar message stating, "you don't have to listen to the gatekeeper, overcome negativity and persist with your dreams". Following your passions, do the things you love and that will open many pathways was the overwhelming theme for the morning. Mrs Stockman farewelled the parents and students but expressed that whilst the Year 13's are seeking independence (using driving as an example), her plea was to not give your daughter the keys to the car too often. As a mother of four children herself she stated that the teenage years were the most important and maintaining parental guidance for this year would be essential.
The breakfast was a wonderful way to welcome our new leaders of the school and show our appreciation for their commitment that will continue in their final year at St Mary's College.