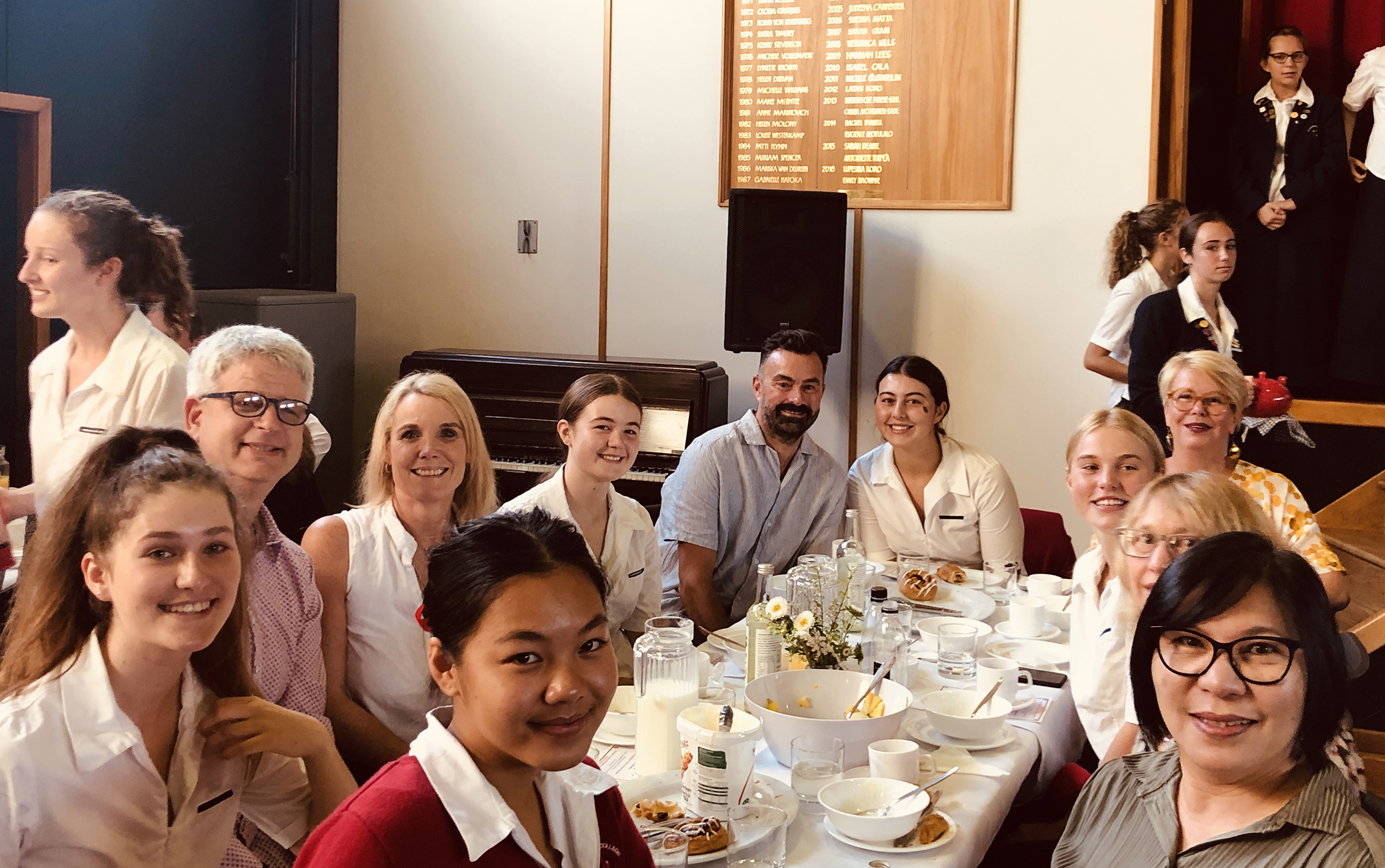 Our traditional Year 13 Breakfast proved to be one of inspirational words of wisdom. Salma Asiata (Head Girl Student Body) inspired the group with her entertaining words and humour, interwoven with her tips for her Year 13 "sisters"; Tip No.1: Pray, Tip No.2: Do what you love, Tip No.3: Ask for help and Tip No.4: Have Fun!
Our special guest speaker, Theresa Healey, spoke of her school experience at St Mary's College and her career pathway into the acting profession. Theresa summed up the following messages for success: "Knowing yourself and what you value; do what you love and monetise it; say "Yes" to opportunities; have confidence in yourself and to use this year's Mercy value of compassion for others, as well as yourselves."
Ms Dwan farewelled the parents and students, thanking the parents for their continued support of their daughter's education. Ms Dwan also thanked the PTFA, led by Micheala Rooney, for providing the breakfast, as well as the Year 12 Dean and Year 12 students for setting up and serving breakfast. This was a memorable occasion and a wonderful way to welcome our new leaders of the school and to show our appreciation for their commitment in their final year at St Mary's College.
The St Mary's College PTFA would like to thank everyone who attended, supported and delivered the annual Year 13 Breakfast on 28 February. This is always a rewarding event for our girls. We would especially like to acknowledge the generous support of our sponsors below; Pandoro Bakery, Albany PAK'nSAVE, Barker's of Geraldine and New World Victoria Park for helping us bring this event together.