International Staff – looking after you while you study


St Mary's College provides a caring environment with a dedicated team of International staff offering 24-hour support:



Sue King – International Student Director
Tel: +64 9 376 6568 ext 817
Mob: +64 21 157 8776
This email address is being protected from spambots. You need JavaScript enabled to view it.

Sue King is the Director of International Students and manages all student welfare including communications with the students' families or agents. Please make sure you have Mrs King's number in your phone.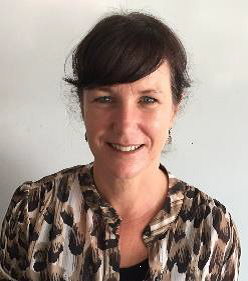 Samantha van Deventer – Homestay Coordinator and International Support
Tel: +64 9 3766568 ext 817
Mob: +64 21 261 2779
This email address is being protected from spambots. You need JavaScript enabled to view it.

Samantha van Deventer is the Homestay Coordinator who arranges homestay accommodation with approved families. She can help with any homestay issues and ensures each student is happy at home.




Beverley Steward – International Dean
Tel: +64 9 3766568 ext 722
Mob: +64 21 025 05758
This email address is being protected from spambots. You need JavaScript enabled to view it.

Beverley Steward is the International Dean and Head Teacher of ESL (English as a Second Language) who ensures that the students are supported in their English language and are achieving the academic standards. Ms Steward monitors attendance, advises on subject choices and can recommend extra tutoring during school lunchtimes or after school if required.


International Student Counsellor
Mika Mu - This email address is being protected from spambots. You need JavaScript enabled to view it.
Available Wednesdays (10am - 2.30pm) and Thursdays (8.30am - 12.30pm)