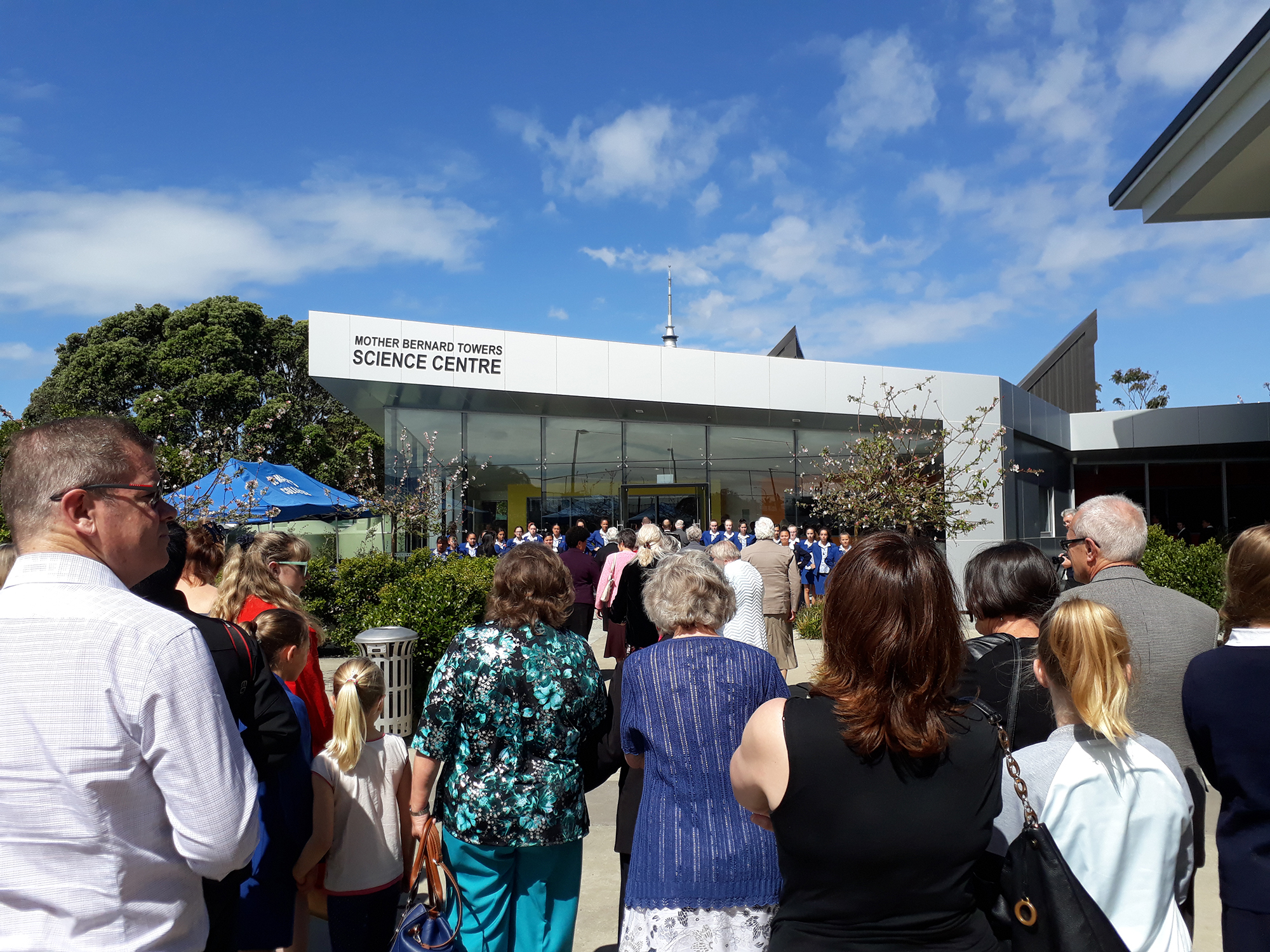 In late 2017 we hosted the grand opening of the Mother Bernard Towers Science Centre here at St Mary's College. We thank everyone who supported this special event.
We had more than 250 guests attend on the day, and they were treated to some fabulous speeches, entertainment by our pupils and a tour of the lovely new facility. Of course, this wonderful new building would not be possible without the support of several people, particularly; RCG Limited, Robert Cunningham Construction, Paul Keane, the St Mary's College PTFA and friends in our community.
We are also pleased to announce our new Sister Marcienne Kirk English Centre opened on 25 February 2019. Please click here for more information.