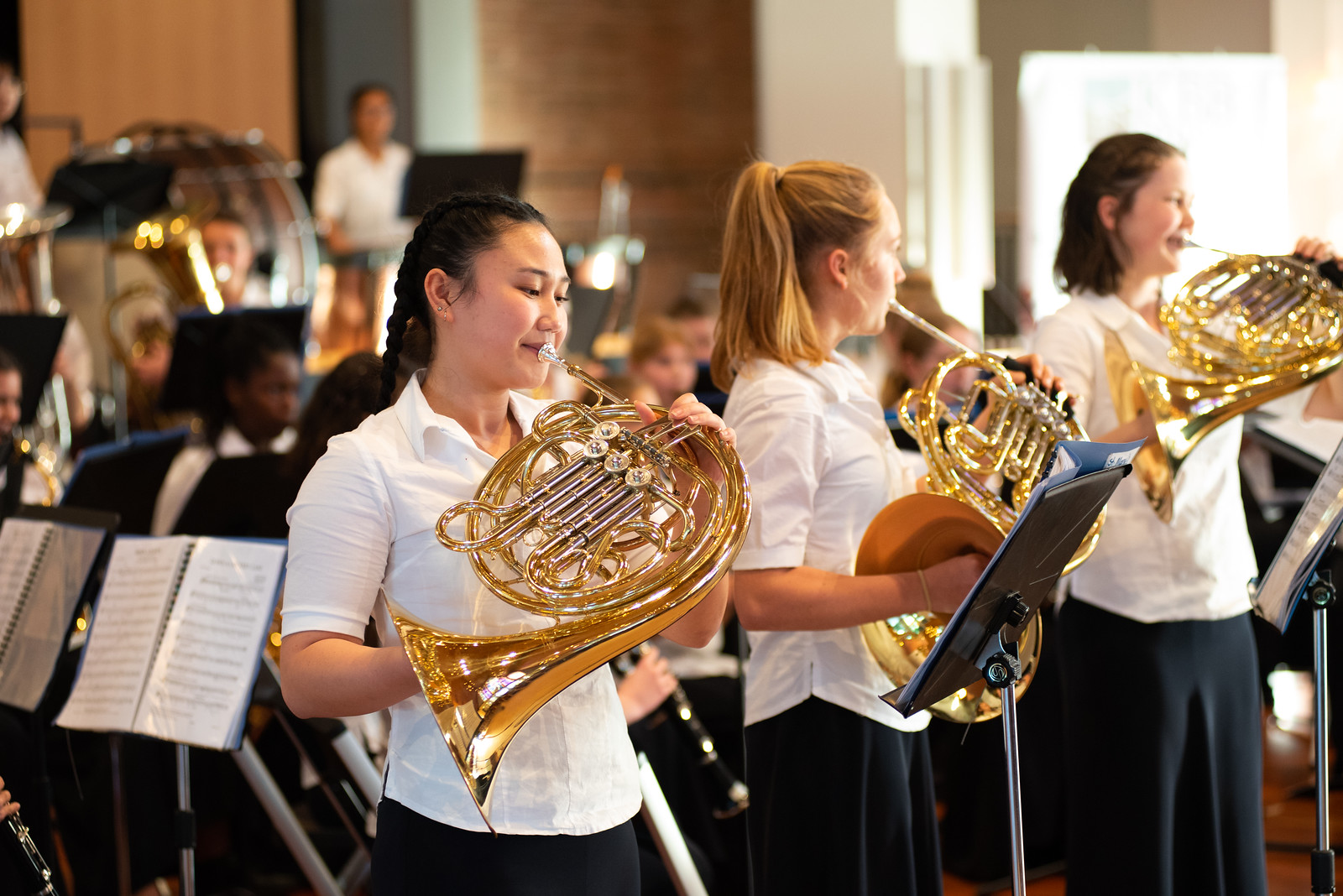 The St Mary's College Music Department took part in the KBB Music Festival at Holy Trinity Cathedral. This festival is always a highlight of the musical calendar in Auckland. The students performed very well, with a real sense of energy and dedication in their playing. All three groups that performed, the St Mary's Chamber Orchestra, Senior Orchestra, and Concert Band, received Silver Awards. Most notably, the Orchestra received the Chairperson's Command Performance Award for Les Larmes de Jacqueline and were invited to perform at the Saturday Gala concert. Special congratulations to cello soloist Year 12 Phoebe Pierard and conductor/arranger Jane Wright.

The Concert Band received it's highest mark ever, only one point off gold. They also received a nomination for "Best Performance of an Original Work" for Deep Dish. The adjudicators praised their style and energy, and said their performance was "mighty tight!"

The Orchestra performed "a well-chosen and challenging programme, convincingly presented." Special mention was made of Les Larmes. "This was a beautiful performance overall, from everyone. Great programming and a terrific arrangement."

The adjudicators wrote that the Chamber Orchestra performed with "great energy and character," and "excellent communication". "I so enjoy your ability to perform like this without a conductor."

Congratulations to all of the students and teachers for their hard work throughout the year preparing for the festival. This was a great representation of the musical efforts and achievements of St Mary's students.