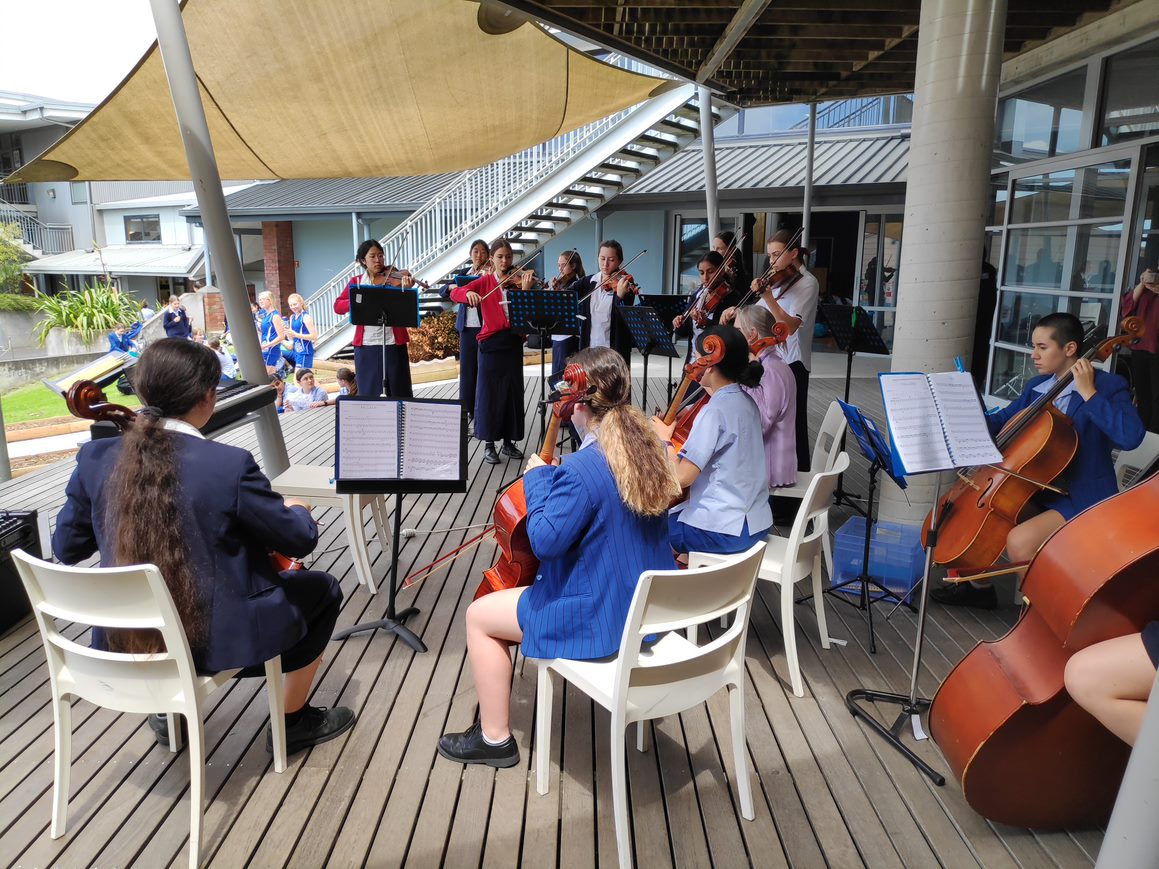 Recently, the Music Department has presented a series of lunchtime concerts to celebrate the hard work students have put in this year.
Last Tuesday the Senior Orchestra, Chamber Orchestra, and Choirs performed on the Cafeteria Deck. This was followed by the Concert Band and Brass Ensemble on Wednesday. Thanks to all the students and teachers who came out to listen (including some home-made signs of support!)
In early November the Piano Club presented their concert, "Under the Stars," which focused on music for relaxation and calm. Student leaders Jessica Ji, Cynthia Zhang, and Liane Guo managed to transform Stella Maris Hall into a lunchtime oasis, with bean bags, fairly lights, a welcoming atmosphere and some beautiful piano playing.
Well done to all the student performers in the Piano Club and our Senior Ensembles for their fine work in these concerts.
By Ben Zilber, HOD Academic Music